Welcome to the
Horton Print Group
Your job is our profession
Horton Print Group is a Bradford based lithographic printing company. We have been established for over thirty years gaining us a high reputation in the quality corporate print world. Our partnership with a vast number of blue chip clientèle has given... Click here for more...
Our Customers Say...
"We have worked with Horton Print for the past four years and during this time we have found their service level from all their staff exceptional. Great peace of mind to know you are getting a quality print job delivered on time every time"
Jeff Gray, Managing Director, No Worries Marketing Solutions Ltd
We have replaced our Kodak Plate Processor Unit with a CP85 gum/cleanout unit as our CTP now runs with processless plates. Therefore making the whole print process more accurate as we have removed a stage of processing which has made Horton Print a more environmentally friendly company...
Welcome to our new website which we hope you find informative and useful. Although we are a traditional printers, we fully understand the importance of having an up to date website, to help us as a company continually...click to read more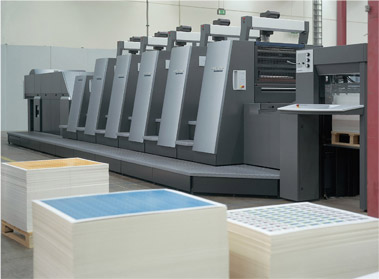 We are The Horton Print Group
Established in 1980, Horton Print is a family run business specialising in lithographic printing. Our aim has always been to supply good quality print at competitive prices. Although we are based in Bradford, West Yorkshire, both regional and national contracts are welcomed. Our heavy investment in both technology and staff ensures our business continually grows each year.
We are a full service printers, with both lithographic and digital facilities. We also have design capabilities giving you the opportunity to liaise with our design team and printers throughout the process, should you require them.
Not only do we pride ourselves on quality, but on our excellent service levels. We often exceed our print and design deadlines. Last minute printing required? No problem, we have a quick turnaround service to provide any short notice requirements.
So whether you are a small local business, or run the print logistics for a national organisation, please contact one of our company representatives who will be happy to advise and guide you in the right direction with our highly competitive prices.
Contact us now on: 01274 777801
We look forward to hearing from you.